After the home visit of our son's teachers last week together with the parents' interview, they have given us the schedule for the first week of our son's school timings. They explained that the first week is only an hour of interaction and getting to know how the kids will react when they are eventually left alone in the classroom with only the teachers around. They are going to gradually make the kids comfortable in the classroom and then the parents will slowly leave them as the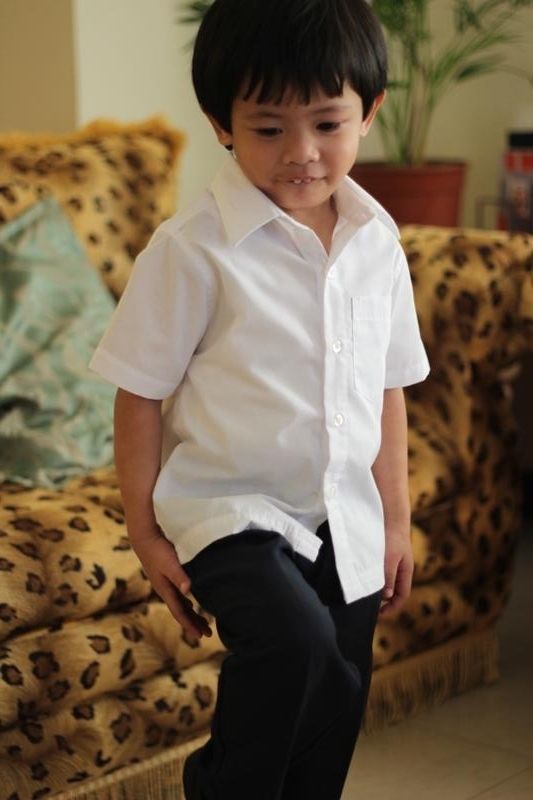 week progress.
On the first day, they have allowed the parents to be on the side of their kids wherever they want to roam around the classroom and our son initially was just hiding at my back when we went inside the room. And once he saw the toys, lots of them in fact, things turn in a different direction as he started to enjoy the company of the other kids but then again my apprehension starts kicking back too. He's not listening again and never stays at one location.
And the second day was totally different at all since he immediately plays around the classroom with lots of enthusiasm, I guess. Or perhaps he was just overwhelmed by the sudden changes in his daily routine as he interacts and plays with kids of his age. This time though, parents were separated in the adjacent room while the children are busy with their activities. The third day was no different as we just spent it filling out some forms at the adjacent room.
While the last two days of the week, we just dropped our son outside their classroom and we are glad that we don't have any problem with him with regards to it but a few of his classmates are still crying when they are left behind by their parents. The common thing that happens in our son's first week in school is that, he no longer wants to go home even when the class is finished.