September was really a testing day for me and it does show and reflects on the number of posts I have written then. I in fact have to joggle from the daily household chores to the new online store that I'm working out and with the new school boy that we have. That's right, our son just started going to nursery last 15 September and I think he has enjoyed it especially that he has now exposed to many children in their classroom. Unlike before when he is only confined to the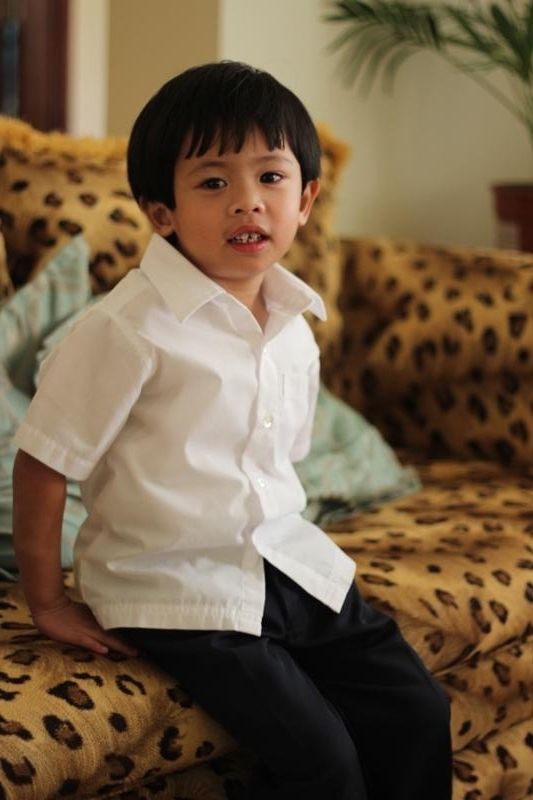 four walls of the house from daybreak to sunset but there are several reasons why he has to endure that.
At the same time as well, I am still apprehensive as he doesn't listen to me most of the time and if you are following this blog, you'll know how hyper-active he is too. And that is exactly what I have seen on him in his first three days at school. At first he is hesitant to let go of me and was hiding at my back just like what he did during the home visit of his teachers in the house. He did not even interact with his teacher even there were so many toys that they brought in order to entice him to play and actively engage so they can assess him. At least that's how I understood the home visit.
And that perhaps needs another space for a blog post to make. So going back to our son's first week in school, he just stood behind me but once he saw the toys in the classroom, things went so fast differently. It seems that he forgot that we are around watching him as he is quite very busy playing with lots of toys that he can play with. And after the class was finished (it is just for one hour) comes another issue that we have to deal with because he don't want to go home anymore.